Skip to content
Everett Limousine Service
For Best Limo Experience in Everett
its More than a journey
24 Hours 7 Days A Week Best Limo in Everett
Call Us Limo Everett
425-374-4434
Or
About Everett Limo Service
Everett Limo Service provides high-class luxury transportation for all occasions in the Everett Metro Area. Everett Limo Service provides 24/7 Everett Airport Transportation & Everett Limo Rentals. Our Limousines are amongst the most luxurious & comfortable, with tinted windows for privacy, including a Full bar, Surround sound stereo system, Mood lighting, Fiber optic lighting, Flat Screen TV's, DVD movies, with ipod Hookups. With Everett Limousine Service, you will reach your destination safely with luxury and style, by one of our fully trained and uniformed chauffeurs.Our vehicles are fully accredited with the Department of Motor Transport and are available for viewing upon request. All our Limos are equiped with GPS tracking system, GPS Navigation, WiFi , and Credit card terminals for easy credit card transactions. We accept all major Credit Cards. Corporate accounts are welcomed. Everett Limo Service is Everett's Premier Limo Rental company, established for years in Everett, Wa . We provide Everett Town Car Service and Airport Limo Service in Everett Wa & Surrounding Areas. Everett Limousine provides limousine services for any occasion. Complement your day or night with one of our Luxury new model Lincoln Town Car Sedans, Cadillac Suv's, Lincoln Stretch Limos, Stretch Navigators, Stretch Hummers, Stretch Escalades, Party Buses, to get where you need to be with comfort, convenience & Reliability.
Limousine Service that wraps you in elegance
A selection of our most popular limo services. If you don't see the service you want, please contact us @425-374-4434 or Book Limo Everett Online, as we offer a wider variety of limousine services in everett than shown here.
Limo Service in Everett, WA
When you're looking for a great way to travel locally, the limo service is by far the most luxurious. Having a limousine pick you up at your home or office, and take you where you need to know is always comfortable, convenient and very impressive. So, whether you just need airport transportation for yourself, or you need to have a client picked up and brought to you for a meeting, or looking for prom limo our Everett limo service is the best option available.
We offer a wide range of different options to all our customers, which is how we have built such a strong reputation for Limo service in the Everett area. We always work hard to make sure the exact services are provided to each and every one of our customers. So, if you think you might be interested in a limo rental in the near future, please don't hesitate to give us a call and let us know. We have a large fleet of limousines to meet your luxuries limo hire requirements. Finding a limousine that meets your special needs will no more be a difficult task as you will certainly find a limo to your heart's liking from our large fleet of Everett Town Car Service, Lincoln Stretch Limousine, Chrysler Stretch Limousine, Hummer Stretch Limousine, Cadillac Escalade Stretch Limousine & Party Bus rental for all ocassions such as wedding limo or Wine Tours and much more
Previous
Next
EVERETT AIRPORT TRANSPORTATION
An airport limousine service in everett, including picking up, dropping off clients from anywhere within the Ground Transportation Area, offering them airport shuttle services from anyone of the Seattle airports, and taking them to their office or meeting. We have a winning combination of limousine fleet, airport limousine services and professional limousine chauffeurs who will make sure that you get all that you are looking for in airport limo services.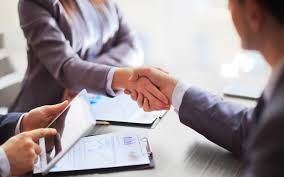 CORPORATE SERVICES IN EVERETT
Everett Limo Service will exceed your expectations when it comes to providing transportation for your meetings, events, and road shows.
We understand that timing is the single most important aspect of your needs. Changes, arrival, and departure times always change and this is the heart of what you are most concerned with. Our staff is very well experienced in working with groups, large and small for any type of event.
PROM EVERETT
However, for one moment, a prom is something to look forward to by planning the night with who to go with, what to wear, and what type of ride to get to the venue with. Prom limousines are becoming a very popular choice because they get you to the venue in style with a very luxurious limousine ride and if renting the limo with your friends, the cost is not that high, along with arriving in style. We understand and try to emphasize when dealing with our clients.
WEDDING LIMO EVERETT
Planning a wedding in Everett is one of the more important moments in your life and is something that should be enjoyed, however, with so many things to plan for, it is no wonder that many brides and grooms are overwhelmed and stressed as their wedding day approaches. With one wedding service at least, there is one company in everett that will be able to ensure you that you will get all that you are looking for in wedding limousines. With a variety of great limousine fleet to choose from, services and professional limousine drivers, you are sure to be truly satisfied with our rentals.
EVERETT PARTY BUS LIMO
This is a beautiful black 26 passenger luxury limousine bus fully loaded with black leather surround seating, flat screen televisions, state of the art sound systems with mp3 and IPod hook ups, and colored LED lighting. It also comes with built in coolers for your convenience along with ice and bottled water. Bring in your beverages ahead of time and we will stock them.
EVERETT WINE TOURS SERVICE
Our wine tours experience is an affordable and wildly popular way to enjoy wineries and their exquisite wines. While on the winery tour, you will meet like-minded people who share your passion for great wine as well as those curious about the wine tasting experience. During your visit to the wineries, you will learn about wines and vineyards and see for yourself why visitors and locals alike are in love with the beauty that surrounds the Garden State.
WHAT LIMO EVERETT CLIENTS SAY?
"Thank you so much for the amazing job everett limo service did with one of my clients
last weekend. You guys have the most amazing new Expedition! My client
was so impressed with the driver, his knowledge of the area, cleanliness
of the truck, and light show, just to name a few things. Great job!
Precise Event Planning will continue to promote your services!
Also, I need to see this Expedition!"


Michelle
EVERETT LIMO FLEET
Town Car Executive Sedan in Everett
• Up to 4 Passengers
• 7 Medium Piece Luggage Capacity
• Limo Tinted Windows
• Luxurious Leather Interior
• CD Sound System
• Mercedes and BMW available
Super Stretch Limousine in Everett
• From 6 to 12 Passengers
• 7 Medium Piece Luggage Capacity
• Ice Bins, Glasses & Flutes
• CD Sound System, TV & DVD
• Cabin Partition
• Black or White Available
Luxury SUV – Escalade in Everett
• Up to 7 Passengers
• 10 Medium Piece Luggage Capacity
• Limo Tinted Windows
• Luxurious Leather Interior
• CD Sound System
Ford Excursion Super Stretch in Everett
• Up to 15 Passengers
• 8 Medium Piece Luggage Capacity
• Ice Bins, Glasses & Flutes
• CD Sound System, TV & DVD
• Cabin Partition
Couch Bus in Everett
• from 20 to 56 Passengers
• Ice Bins, Glasses & Flutes
• CD Sound System, TV & DVD
• Cabin Partition
Luxury SUV – Suburban in Everett
• Up to 7 Passengers
• 10 Medium Piece Luggage Capacity
• Limo Tinted Windows
• Luxurious Leather Interior
• CD Sound System